Siding Repair and Installation
We Will Keep Your Home Watertight
Siding doesn't just protect your home from weather and prevent pests from nibbling on its exterior. It also has a big impact on curb appeal. Siding that is worn, discolored, bent out of shape or missing in places affects the appearance and value of your home while potentially letting rain and snow affect its structural integrity.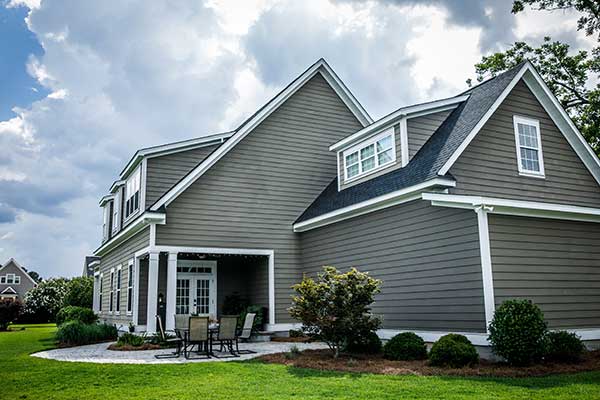 Some people call us for siding repair or replacement because they are planning on selling their home, and want to make a good first impression on would-be purchasers. Others turn to us because they want better weather resistance and an extra layer of insulation that improves energy efficiency. And, they want their house to look good! Either way, the siding specialists at Modern Roofing of NJ will give you an honest recommendation for what is needed.
Is it Time to Replace Your Siding?
Our repair service can make most kinds of siding last longer, but eventually siding will reach the end of its useful life. Siding replacement is a major undertaking – one that represents a significant investment. At Modern Roofing of NJ, we know that you would prefer to keep your siding in place as long as possible. If you notice the following, it may be time for siding replacement:
Buckling, sagging or warping
Hail or pest damage
Rot and widespread corrosion
Color that is faded
Wood siding that is cracked
Siding segments that are missing
If any of these issues occur only in a small area, we may be able to address them by replacing pieces of siding. Widespread damage, though, likely means new siding installation.
Contact the Siding Specialists Today
Call Modern Roofing of NJ at (856) 335-5533, or use the convenient online form to schedule a free inspection and get an estimate for siding repair or replacement. We install a number of types of siding, and will show you colors and styles that will complement the architectural style of your home.