A Roofer With a Vision
A Company With a Difference
Zack Palladino spent nearly 10 years in the roofing industry, serving thousands of customers, before striking out on his own as a roofer and a gutter and siding installer. Why did he form Modern Roofing of NJ? Zack felt strongly that there was a need for a fresh approach to exterior home improvement. He wanted to replace stale and outdated ideas with a customer-focused process that takes advantage of emerging technology and materials (hence the word "Modern" in the name.) Zack also prioritizes:
Great communication – Customers are always kept up to date about the progress being made on their project. Zack and his team answer questions, provide clear explanations and return calls quickly.
Making projects less stressful – That includes convenient scheduling and free and accurate estimates. Customers know what the cost will be up front, with no surprise "gotcha" fees added to the final bill.
Educating customers about the solutions that fit their needs best
Installation and repairs that are of such high quality they shatter expectations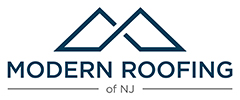 "There's Always Room for Improvement"
That quote above by Zack Palladino is the cornerstone of his philosophy as a business owner and operator. Despite having years of experience as a roofer, Zack never stops learning and innovating, and he makes sure that the members of his crew don't either. For example, Zack took the time and trouble to become an HAAG-certified inspector. This qualifies him to inspect and assess roofing damage caused by hail, wind and other weather elements, and accurately estimate repair costs for various types of roofs. Another way in which Modern Roofing of NJ goes a step further: Zack and his team help customers navigate the insurance claims process, from start to finish.
Contact Modern Roofing of NJ
Choose a company with a fresh, customer-focused approach, great communication and exceptional services. Call (856) 200-3431 , or use the convenient online form to request a free estimate.