New Installs, Replacements and Repairs
Call Today for a FREE Roofing Estimate
If you are like most homeowners, you don't think about your roof until something goes wrong. That's natural. You trust that it will keep the rain and snow out and help insulate your home from cold temperatures and windy conditions. It is only when you see leaks, bare spots where shingles should be or holes from when that severe storm tossed a big branch onto your roof that you realize you need to take action.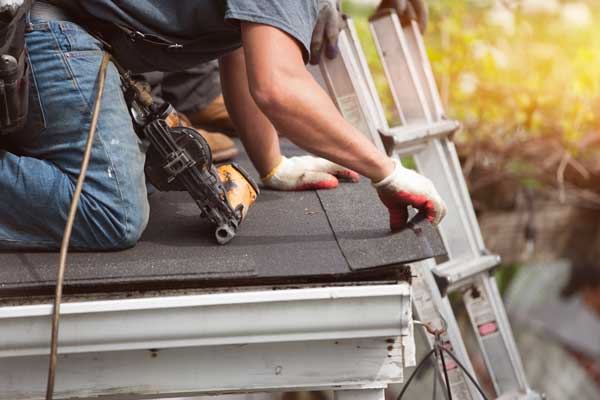 Where to start? And who to trust? You may have had negative experiences with contractors in the past – or you could simply feel overwhelmed. After all, a new roof can be an expensive proposition, right? What if you only need repairs? Will the company you call give you an honest answer about that? It will if the company is Modern Roofing of NJ. We'll send a pro who is trained and certified by HAAG engineers to assess the condition of your roof and provide you with a free roofing estimate. That gives you an idea of the different – modern – way we operate. Our roofing services include:
Repairs and storm damage restoration – Whether you're finally getting around to dealing with a troublesome leak or you want fast action after last night's destructive storm, we will respond quickly and perform expert repairs. Shingle matching and other techniques will help those fixes blend in seamlessly with the rest of your roof.
Roof replacement or new roof installation – If your roof is old and worn or if you are building a new home, we will install Atlas Roofing shingles and components that will give you many years of weather protection. Wind- and algae-resistant, available in a range of colors and color blends, there are Atlas Roofing shingles to fit all budgets.
Contact Modern Roofing of NJ
Call (856) 335-5533, or use the convenient online form to request a free estimate. Get a free roofing estimate today! Find out why we are one of the fastest growing roofing companies in Camden County, NJ.