Want a Fresh Perspective in an Outdated Industry?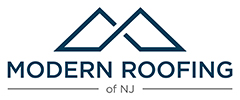 Modern Roofing of NJ was founded on a simple principle: to use innovative and efficient roofing techniques and state-of-the-art materials in order to give our customers beautiful, long-lasting results. That approach is why we are known for ECE – Exceeding Customer Expectations. Roofers who are still doing things the way they were done 20 years ago may be unaware of developments in the industry that can benefit homeowners. We stay up to date so we can bring you the best. And although "modern" is in our name, we still believe in the value of old-fashioned craftsmanship and attention to detail. Here are more things that set us apart from the competition:
When you do business with us, you will find that the solutions we offer you are tailored to your individual needs, taste and budget.
We offer free inspections, including storm damage inspections. If your home has been battered by severe weather, our HAAG-Certified project managers will assess any hail or wind damage it has sustained and give you an accurate, detailed report about whether repair or replacement is required.
Estimates are free and accurate. You will know up front what you'll pay for the roofing, siding or gutter installation or repair we're going to do for you.
Consultations are free, too. We will explain the manufacturers and brands we recommend and present you with colors, styles and materials that will complement your home's architecture. Educating customers about their best options is our way of ensuring that they are happy with the choices they make.
If your roof has been damaged by something covered under your homeowner's insurance policy, we will walk you through the process of filing a claim and make sure that you are treated fairly by the adjuster and your insurance company.
Contact Modern Roofing of NJ
Call (856) 200-3431 , or use the convenient online form to request a free estimate. Go with a roofer dedicated to exceeding customer expectations on each and every project.