Gutter Installation and Repair
Don't Neglect These Important Structures
When is the last time you thought about your gutters? They're high up, hard to see at close range and easy to ignore. It's tempting to assume that your gutters are in good shape, and even if they're not, is that a big deal? After all, the roof is what protects your home against rain, snow, wind, hail and wind-driven debris. Gutters don't matter that much, do they? That common misperception can lead to serious problems on your property – if your gutters are in poor condition. These seemingly simple structures are an important component of your home's water management system.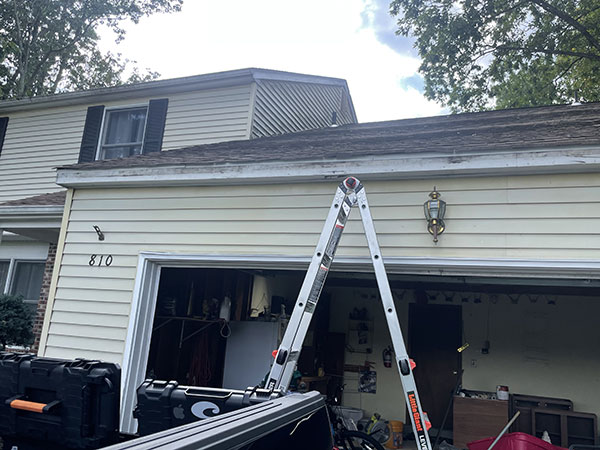 Gutters take the rain and melting snow that roll off the roof and channel them safely away from your house. Gutters that are in poor shape will let all of that moisture saturate the ground around the building. That can flood the basement, harm your landscaping, damage your home's exterior and even cause cracks in its foundation. Calling Modern Roofing of NJ for gutter installation or repair will help you avoid these problems.
Form and Function
Although the primary role of gutters is to provide protection against the weather, they can also serve as a colorful exterior design element. If we are doing a gutter installation for you, we will present you with options that fit your budget and your taste. Gutters are available in vinyl, aluminum and galvanized steel and at a variety of price points. Modern Roofing of NJ will:
Use industry best practices to securely fasten gutters in place, so they can withstand windy conditions
Replace fascia and soffit wood that has serious rot or mold or is cracked
Accommodate crown molding or trim board
Contact Modern Roofing of NJ
Call (856) 335-5533, or use the convenient online form to request a free estimate. We will let you know whether you need a gutter installation or repairs and give you a no-obligation estimate for any work that needs to be done.