Roofing, Siding & Gutters
From Upgrades to Storm Damage Repair
What do you get when you combine deep industry knowledge, high-quality materials and a dedication to delivering exceptional customer service? Modern Roofing of NJ! Our services are designed to improve your home's exterior, enhance its weather resistance and add to its curb appeal. Whether you need new gutters, low-maintenance siding or storm damage repair, you will get solutions that fit your home and budget.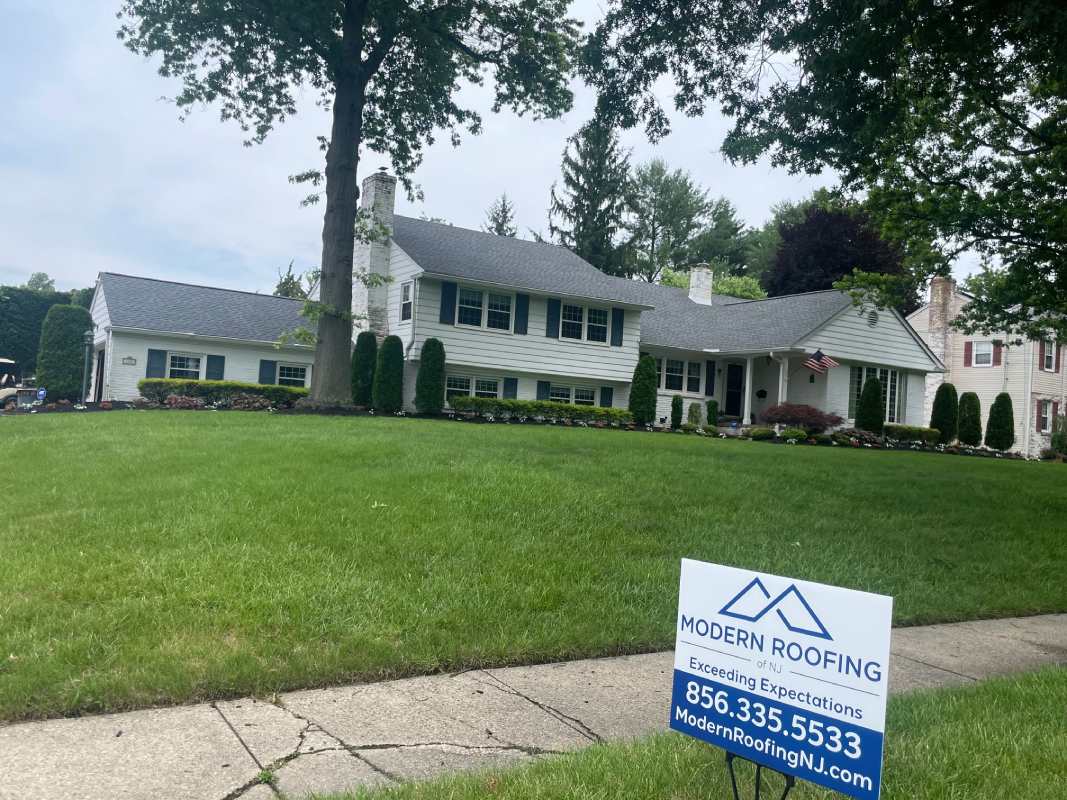 Roofing – If your current roof is damaged or worn, or if you are building a new home and want it to have optimal protection, call us. We will do repairs or install a new, premium roofing system from Atlas Roofing, whose shingles and components are durable, long-lasting and wind-resistant.
Storm restoration – New Jersey has its share of severe weather. We are HAAG-certified to inspect storm-impacted roofs, identify damage and accurately estimate restoration costs. We also assist customers in filing insurance claims.
Gutters – Exposure to the elements causes these hardworking parts of a home's water management system to degrade over time. Gutter segments that have become detached by the wind or affected by hail can be replaced. Extensively damaged gutters require a new gutter system installation, which we will do – expertly and affordably.
Siding – Vinyl, metal, wood, fiber cement – you have many options when it comes to replacing your worn siding with something new. We will explain the lifespan, cost, durability, color selection and maintenance needs of each material, so that you will be able to make an informed decision.
Contact Us to Learn More
From the free consultations and estimates we provide to our guarantee of customer satisfaction, you will enjoy a distinct difference when you choose Modern Roofing of NJ for your exterior improvement needs. Our solutions are tailored to your preferences, not based on what we want to sell you. For installations, replacements and storm damage repair, call (856) 335-5533, or use the convenient online form to request a free estimate.